Almost there!
Next week is the start of the new Garden Guys season, so it's also the start of the new Too Many Chickens! season. Next Friday, February 28th at 3, the magic begins anew. Look how excited they are to have their personal secrets told to the internet.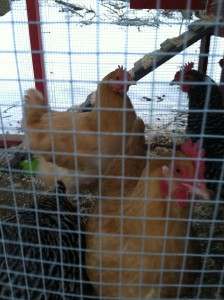 Beats molting in a box.
See you (or be heard by you?) on Friday!