Spring is here, Garden Guys is not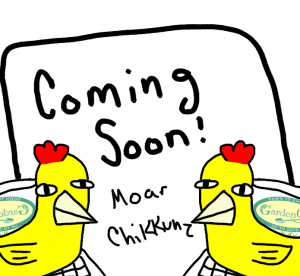 We're still in a GG holding pattern. I'm told the end of the month is looking good. I've got plenty of material to go, so soon the floodgates will be open. Topics include: chicken mysteries, changes in the flock, winter molting, and chicken depression. How does that sound? Maybe we'll even find out what the deal with the Garden Guys dead motherboard is.
Meanwhile, I got a call from our town today alerting me to the fact that the town bear is awake and prowling for bird feeders and trash cans. Be careful everyone!
Tags: backyard chickens, chickens, Erik P. Kraft, Garden Guys, hipster farming, Technical Difficulties, winter